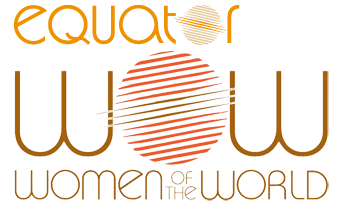 Programme 2
Australian Shorts Fiction - Diversity
Film screening - 1 hour: 7-8pm / Break - 15 mins / Live music - 45 mins: 8.15 - 9pm Break - 15 mins / Film screening - 1 hour: 9.15 - 10.15pm
Book Tickets
Musical performances by: Helen Maher
Helen Maher stumbled, literally, across her first accordion in the attic of her music college digs. From that dark and mysterious first encounter has emerged a bright, entertaining style that offers delic ately haunting touches.

With vocals to match, accordionist Helen treats audiences to perfor mances that are bubbly,beguiling, and backed by years of musical training. Moving easily between a range of genres,including French Chanson, Gypsy Jazz, Folk, Russian and Classical to name but a few, she can easily tailor her playing style and appearance to the setting.

Amongst the notable names she has played alongside are Pete Best; Turin Brakes; Mick Jones (The Clash);The Farm; Jez Wing (Echo and the Bunnymen); Pete Wylie; The Jive Aces; and world-class Gypsy Jazz players like Gary Potter and Fapy Lafertin.Helen is based in the musically acclaimed city of Liverpool and available for performances right across the UK and beyond.
Musical performances by: Jovana Bockavic
Jovana Backovic's interest lies within the field of electro-acoustic music and live performance through improvisation and the use of technology. She currently collaborates with folk guitarist and tambura-player Adrian Lever and has developed a format of live multilayered vocals combined with tambura, tarabuka and electronics


Jovana Backovic was born in Belgrade, Serbia where she graduated composition from the Faculty of Music Art in 2006. She founded, composed for, organized and led the band 'Arhai' in Belgrade from 1998 and their debut album 'Mysterion' was released in 2006 on the national label PGP . In its Belgrade incarnation Arhai was a ten-piece electro-folk orchestra that developed a fusion of traditional music from the Balkan region with ambient sounds and jazz-influenced improvisation, using classical flute, 'cello, piano, electric guitar, bass and percussion, along with a quartet of female singers. As a UK resident Jovana continued to create music under the name Arhai, moving toward solo performance using live electronics. When she moved in UK to complete her PhD thesis, she began her collaboration with British folk guitarist and tambura- player Adrian Lever and developed the current format of live multilayered vocals combined with tambura, tarabuka and electronics. This collaborative work was generously supported by Arts Council of England.

Her academic works include Silence' (Lorca's lyrics) for a choir (2000) / Piano suite (2000) / 'Is it really me' (Juan Ramon Jimenez lyrics) song for a voice and piano (2000) / String trio (2001) / 'Four haiku lyrics' for voice, flute and marimba (2002) / 'Crazy woman' for female choir and two pianos (2004) / 'Trilok Trio' for clarinet, violoncello and marimba (2004) / 'Inqualieren' for two guitars (2004) / 'Basic moods' string quintet (2005) 'Concertino' for piano and orchestra (2006).

More recent electroacoustic works can be found at www.myspace.com/jovanabackovic

Jovana also composes music for feature and documentary movies and her current interest lies within the field of electro-acoustic music and live improvisational performance – exploring the process of the creation and development of individual music identity through improvisation and the use of technology, which is the main subject of her PhD thesis.
Musical performances by: Debra Romain
Debra 'PanDiva' Romain is a Steel pan Vocalist from the UK

As a solo performer Debra, a classically trained singer has been singing from an early age. Age nine Debra was awarded a Music scholarship from ILEA. As a young girl she performed in Operas at Sadlers Wells Theatre, Royal Opera House Covent Garden and Royal Festival Hall. Debra has given several Operatic Performances for the Diocese of Trinidad and Tobago and is very proud of her heritage.

Known to many as the Pan Diva, the Steel Drum is the instrument she uses to accompany her vocals. She has combined the love for both pan and singing to become one of the UK's most Unique solo artist.
Harold Holt is Dead
Drama 5 min 40 sec
Alice Foulcher, Sally Storey, Producers
Alice Foulcher, Director / Writer

Harold Holt is Dead December 23rd, 1967 - a week since Australia's Prime Minister Harold Holt went missing. Jean's booked in for midday and nobody knows. But as the time draws closer to leave she begins to doubt... It's sink or swim. Stars Emily Thomas.
WOW Film Festival 2012
Revive
Drama Australia 2 min
Dane Carson, Producer
Alyson Standen, Director / Writer
Melanie Anna,n Editor
Jessica Wells, Composer

Revive Could you fight the seduction of sleep? Those achingly precious moments between sleeping and being awake. Why is it so hard to wake up? Stars Alyson Standen (Rescue Special Ops, All Saints) and Hannah Pollard.
Palm Springs ShortsFest 2012, WOW Film Festival 2012
50-50
Drama 14 min 30 sec
Annmaree Bell, Producer
Megan Riakos, Director / Writer
Lauren Richards, Production Designer

50-50 follows Nellie Cameron, a real life prostitute famous on the streets of Kings Cross in the 1920's and 30's. Nellie is enjoying the perks of her world, the drugs, the money, the fame, but in her game she can't afford to love. Stars Jessica McNamee (The Vow,The Loved Ones, Packed to the Rafters)
WOW Film Festival 2012
Ceiling Skies
Drama 12 min 26 sec
Amanda Henshall, Director / Producer / Writer
Summer Liu, Production Designer

Ceiling Skies Damien is faced with a life altering decision when his terminally ill mother asks him to help her die. Damien is now forced to confront the truth about his mother's condition, making him battle his emotions, morals and father. Poignant and heart wrenching drama.
WOW Film Festival 2012
Crystal Jam
Live Action Animation 14 min 45 sec
AFTRS, ProducerLeonie Savvides, Director / Writer
Kitty Taube, Production Designer

Crystal Jam Crystal and James fell in love in an online virtual world but have never met. When James dies mysteriously Crystal travels to see him for the first time ... Stars Sarah Snook (Packed to the Rafters, Sisters of War, My Place)
WOW Film Festival 2012
Beneath The Waves
Drama 13 min 23 sec
Rebecca Eguia, Producer
Renee Marie Petropoulos, Director
Ella Gibbins, DOP
Kazia Boyd, Production Designer

Beneath The Waves Throughout her short life, deaf teenager Eleanor, has become disconnected from the world, especially from her father. Eleanor must find the strength to reconnect in this tough world. Stars Freya Tingley (Cloudstreet), and Susan Boyd.
Los Angeles New Wave International Film Festival 2011 – Winner -Best Screenplay, Best Cinematography & Best Supporting Actor (Ash Vlahos)', Gotham International Screen Film Festival (USA) 2011; Winner Best in Editing, Best in Directing, Best in Cinematography & Laurie Fitzgerald Prize in Innocation & Creativity in Sound and/or Film at 12th Golden Eye Awards at the University of Technology Sydney 2011, WOW Film Festival 2012
Hairpin
Comedy 6 min 25 sec
Laura Scrivano, Director / Producer / Writer
Emma Leslie, Production Designer

Hairpin Two corporate middle managers wage war over their shared desk space. As the battle escalates, they find themselves drawn into an unexpected and unusual relationship. Stars Katie Fitchett (Crownies, All Saints, Hating Alison Ashley)
Dungog Film Festival 2011 (Aus), WOW Film Festival 2012
Naked Lady
Drama Australia. 11 min 30 sec
Michelle Bleicher, Producer
Cigdem Serce, Director / Writer
Bianca Speigel, Production Designer

Naked Lady Living in Sydney's Western Suburbs, young Turkish Woman, Elif struggles with love, independence and her parent's cultural expectations. To please her father or to make her own choices. Stars Nadine Joy.
LA Short Film Festival 2011 (Los Angeles, (USA), Canberra Short Film Festival 2011 (Australia), Baghdad International Film Festival 2011 (Iraq) & others, WOW Film Festival 2012
The Rose Tattoo
Drama Australia 12 min
Julian Galea, Producer
Alanna Rose, Director / Writer

The Rose Tattoo In the summer of 1951 the mysterious death of their friend, Dusty Rose, changes three young Aboriginal men. Thirty years later, memories resurface and secrets are revealed.
WOW Film Festival 2012 – SBS Selection
Phobia
Comedy Australia 4 min 30 sec
Jan Flanagan, Producer
Jessica Signorille, Ronni Weldon, Kelera Rabauatoka, Jasmine Tilberoo, Jensen Arico, Directors
Candace Dower, DOP

Phobia Three teenage girls from Glebe think a new resident could be a terrorist hiding out in their neighborhood. Intent on finding out the truth they get a lot more than they bargained for. Glebe Pathways Project production. Stars Jessica Signorille, Ronni Weldon, Kelera Rabauatoka, Jasmine Tilberoo, Jensen Arico.
WOW Film Festival 2012
Collision
Animation Australia 3 min 27 sec
Sarah Eddowes, Director / Producer

Collision Through the use of stop motion puppets, "Collision" is a metaphor of the power struggle that happens in everyday life and the consequences that arise when "two forces" clash.
WOW Film Festival 2012 – Highly Commended Australian Animation
Slashed
Comedy 11 min
Graham Gates/Rogan Brown,Producer Rebecca Thomson, Director
Claire D'Este, Writer
Gillian Page-Lee, Production Designer

Slashed Worlds collide when erotic fantasies cross the digital frontier. As Renata, "Star Police" enthusiast, writes an alternate showdown between space cop, Draker and his nemesis Thrax, a real life showdown occurs with Frieda. Stars Coco Whelan, Jane Stoddart (Cupcake,: A Zombie Lesbian Musical), Sara Cooper (My Brother Jack, Arctic Blast)
New York City International Film Festival 2011, , Razor Reel Fantastic Film Festival 2011 (Belgium), Mardi Gras Film Festival 2011 (Sydney), Melbourne Queer Film Festival 2011 Special Commendation & Audience Award for Favourite Australian Film, Dungog Film Festival 2011 (Aus), St. Kilda Film Festival 2011 & others, WOW Film Festival 2012