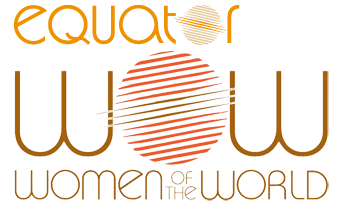 Programme 3
International Shorts Awards Winners
Film screening - 1 hour: 7-8pm / Break - 15 mins / Live music - 45 mins: 8.15 - 9pm Break - 15 mins / Film screening - 1 hour: 9.15 - 10.15pm
Book Tickets
Musical Performances by: Olivia Moore
One of the UK's most innovative and creative violinists, Olivia is dedicated to jazz and classical Indian music, while also drawing influence from flamenco, gypsy and folk. She leads two bands,the Owl Ensemble and Unfurl.

After giving her first performance at the age of four, she spent her childhood and teen years mastering classical music before going on to explore the art of improvisation. She graduated from the Royal Northern College of Music in 1999; B.Mus (Hons) in Academic Studies (2.1). However, at 21, inspired by a jazz summer school at the Guildhall School of music, she discovered the art of improvisation. This propelled her into a postgraduate diploma at Leeds College of Music (Distinction in 2002). At Leeds, her curiosity drew her to many different styles of music. After graduation she spent two years performing with the Indian fusion band Savateen, playing their own original works. Highlights were the Brno Street festival in the Czech Republic and at the Millennium Park and Birla Temple, in Calcutta. In 2005, she decided to follow her dream by going to India to study with violin maestro Kala Ramnath, which became the first of many visits to the country. In her most recent visit she learnt how to perform a classical Indian recital of forty five minutes which includes Rag Bihag and Rag Manj Khamaj.

Projects - Olivia has played twice at Glastonbury festival with flamenco guitarist Nick Wilkinson as well as collaborating with Graham Clark, Seaming To, Kirsty Almeida, OdBod Collective. The Owl Ensemble, comprising a string quartet and a jazz trio has been described as inventive, subverting classical traditions. They premiered at Manchester Jazz Festival in 2008 and are excited to be performing at Contact Theatre 20th July this year. They have most recently recorded an album, Owl, bringing their amazing fusion of the classical string quartet with the jazz trio. The result is an original collection of rhythmic and melodic tunes, integrating east and west. Take a taste here! Her second band, Unfurl is an innovative quintet who collaborate, drawing from their diverse influences of Jazz, Indian and Arabic rhythms. They have appeared at Manchester, Marsden, Marlborough and Brecon Jazz Festivals. Unfurl's compositions are inspired by nature and Buddhist ideals. Olivia is also currently working with Glenn Sharp's Jadid Ensemble. Awards - In January 2007, Olivia was awarded a research and development grant from The Arts Council England for a collaboration between her band Unfurl and a video artist. In 2009 she was commissioned by Manchester Jazz Festival and produced 'Mask', a collaboration between Unfurl and video artist Mark Cameron Minard. In 2009 Olivia was one of eight musicians in the country to be selected to be a participant of the Serious Take Five artist development scheme.

Classical Indian Music - She has performed internationally with tabla players Mukesh Jadhav from Pune, Kousic Sen from UK and has given solo recitals in the UK. From 2005–2009 she played with Tarang, the National South Asian Music Ensemble in venues such as The Bridgewater Hall and The Purcell Room. She has recently collaborated with bansuri player Lisa Mallett and sitarist Jonathan Meyer at the Shambala Festival in 2010. She also plays concerts with Razwan Sarwar and Mohinder Singh.
Musical Performances by: Sara Minelli
Sara is an Italian flautist based in London. At a very young age she appeared at the Cantiere Internazionale d'arte, of Montepulciano, Siena, with the composer W. G. Henze as Artistic Director. She is interested in electronic, experimental, live art performance and sound art workshops

Sara graduated in flute and in music education at Conservatoire F. Morlacchi, Perugia. More recently she has been fortunate enough to work with the most well known and respected Italian flautists M. Marasco, D. Formisano, R. Fabbriciani, M. Caroli. She obtained a diploma of specialization in flute at the Academy of Music in Florence, and attended a course in chamber music at the International Academy of Imola.

Sara received recognitions and awards as soloist performer in competitions in Italy such as Premio A. Gori, International Prize V. Bucchi in Rome, Five days for The New Music held in Milan.She gained further qualifications in orchestral auditions at Orquestra do Norte - Portugal, State University of Milan Orchestra, Spoleto Opera House.

Sara has a wide musical repertoire: classical, folk and contemporary, with a special interest in contemporary classical music.

At present she is working on performing a new repertoire for a solo flute with extended techniques, after working with and being inspired by the Italian composer A. Solbiati. She played in solo flute recitals for Gamo, The Association for New Music in Florence, the Music Library O. Trotta in Perugia, Tema Academy for the New Music in Milan.

As an orchestral player she has worked with the Milan Symphony Orchestra G. Verdi, London Arte Chamber Orchestra, Civica Orchestra di fiati of Milan, Orchestra Giovanile Umbra, Nuova Sinfonica Italiana, Solisti Lombardi Chamber orchestra and in the flute orchestra of a S. Sciarrino's première at Festival delle Nazioni - Città di Castello.
The Natural Order of Things
Animation UK 5 min 49 sec
Sarah Beeby, Director / Producer / Writer
Anna Elizabeth Eijsbouts, Animator

The Natural Order of Things Hiding in this desert there are strange and dangerous animals. Philip must take the opportunity when it comes. An extra-terrestial encounter.
The San Francisco Independant Film Festival 2012, London Short Film Festival 2012 , Short and Sweet Film Festival 2011 (Toronto, Canada), WOW Film Festival 2012 – Winner Best International Animation.
Bawra Mann: The Heart Needs No Reason
Drama India 23 min 52 sec
Mitu Kumar Director / Producer / Writer
Meghna Ashchitr, Editor

Bawra Mann: The Heart Needs No Reason Struggling intellectual writer, Rohit, living in a cramped flat in a middle class part of Mumbai is thrust with the task of writing a pulp fiction erotic novel. The world of his characters opens up in front of him… leading to unexpected twists. Stars Sakshi Tanwar (Indian television & Bollywood actress)
WOW Film Festival 2012 – Highly Commended Best International Fiction.
Snygga Brost: Cupcakes
Drama Sweden 13 min 10 sec
Elinor Isenberg, Director / Producer / Writer
Margareta Lagerqvist, Editor
Rebecca Moen, Production Designer

Snygga Brost: Cupcakes A new girl Anna begins work in a popular café. She challenges the tough leader Isabella. How does she dare? One of the girls has a big secret, but is she the only one? A poignant conclusion. Stars Alice Stenstrom, Julia Kvarnberg.
WOW Film Festival 2012
Sunny Boy
Drama UK 11 min 14 sec
Emma Curtis, Producer
Jane Gull, Director / Writer

Sunny Boy Danny and his overprotective father live in a world of darkness due to his rare skin condition. When Danny receives news about his medical condition he decides to take control of his own life. Stars Jo Wickham (Hitler and Henry VIII, Tearaway)
Super Shorts International Film Festival 2011 (London) Best Script, Cambridge Film Festival 2011 (UK), Woodstock Film Festival 2011 (New York, USA), Magma Film Festival 2011 (Italy) & others, WOW Film Festival 2012 – Highly Commended Best International Fiction
The Maiden & the Princess
Comedy USA 18 min 7 sec
Becca Louisell, Producer
Ali Scher, Director / Co-writer
Tricia Roberts, Vanessa Leon, Production Designer

The Maiden & the Princess Little Emmy kisses a girl at the playground. She's sent a hetero-normative fairytale to set her down the "right" path in life. With the help of her fairy godmother and her rogue fairytale narrator will Emmy be able to find her true self? Stars Tallulah Wayman-Harris.
Palm Springs International Short Fest 2011 (USA), Flicker: Rhode Island International Film Festival 2011 (USA), Outfest Film Festival 2011 (Los Angeles, USA), Hollyshorts 2011 (Los Angeles, USA), WOW Film Festival 2012 – Winner Best International Fiction
An American Swan in Paris
Documentary USA 32 min 46 sec
Arantxa Aguierre, Director / Producer / Writer
Valeria Gentile, Editor

An American Swan in Paris American dancer has the chance to dance at the Paris Opera House. But first she must overcome the unexpected to gain everyone's respect. Two dance couples perform alternate evenings to Webern's Opus V. Starring American, Kathleen Thielhelm and Australian, Paul Knobloch.
Driftless Film Festival 2011 (USA), Loikka Film Festival 2012 (Helsinki Finland), WOW Film Festival 2012 – Winner Best International Documentary